Pergolas, Gazebos & Arches
Pergolas, Gazebos & Arches Construction Swansea
Welcome to Elite Carpenters, your premier destination for local bespoke carpentry services in Swansea. Focusing on creating elegant garden structures, we take pride in our expertise in erecting pergolas, gazebos, and arches. Our team of skilled carpenters has the knowledge and experience to construct beautiful, durable structures of all shapes and sizes. Let us transform your outdoor living space into a beautiful sanctuary that reflects your unique style and enhances your enjoyment of the great outdoors.
A pergola is a versatile and elegant garden structure that adds visual appeal and serves as a functional outdoor space. Elite Carpenters specialise in designing and constructing stunning pergolas that seamlessly blend with your garden landscape and create a captivating atmosphere.
Pergolas consist of vertical posts that support crossbeams and an open lattice roof, allowing filtered sunlight to pass through. They provide partial shade, perfect for creating an inviting outdoor entertainment, dining, or relaxation space. A pergola can define an outdoor seating area, create a cozy hot tub or spa space, or serve as a stylish walkway through your garden.
Our skilled carpenters take great care in constructing pergolas that withstand the test of time and showcase exceptional craftsmanship.
We use high-quality materials and employ precise joinery techniques to ensure your pergola's structural integrity and durability. Additionally, we offer a wide range of design options, including different wood types, finishes, and decorative elements, allowing you to customize your pergola to match your aesthetic preferences and complement your outdoor environment.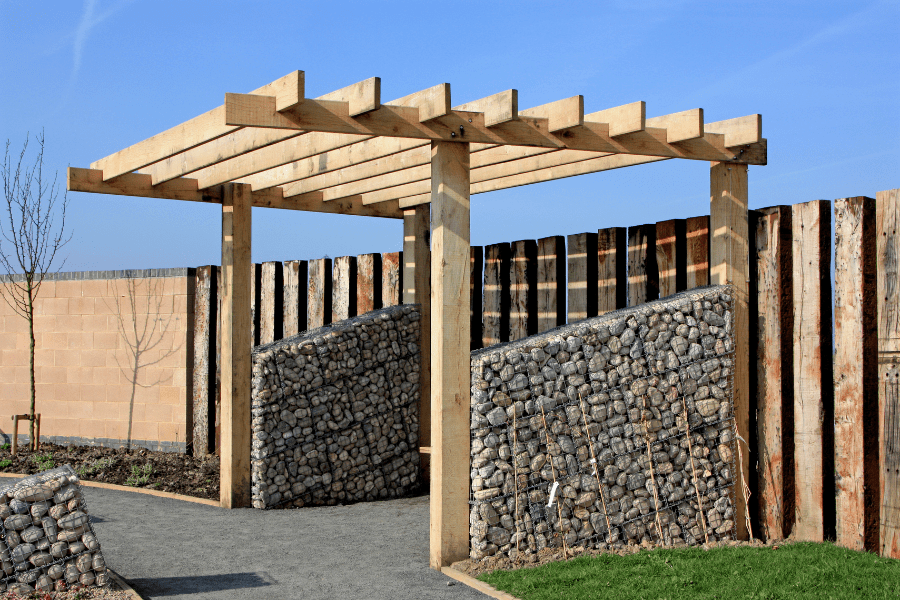 A gazebo is a charming and picturesque outdoor structure that adds beauty, functionality, and a touch of elegance to any garden or outdoor space. At Elite Carpenters, we specialize in designing and constructing exquisite gazebos that become the centerpiece of your landscape. Our team of skilled carpenters pays meticulous attention to detail to ensure that your gazebo is visually stunning and structurally sound.
Gazebos feature a fully covered roof supported by sturdy columns or pillars, creating a sheltered area that offers shade and protection from the elements. This makes gazebos ideal for enjoying outdoor activities and gatherings regardless of the weather conditions. Whether you envision a cosy gazebo for intimate gatherings or a larger structure for hosting events and parties, our skilled craftsmen will bring your vision to life.
We understand that each client has unique preferences and requirements, so we offer a range of customization options for your gazebo. From choosing the type of roofing material, such as tile or slate, to selecting the size, shape, and style that best suits your taste and existing landscape, we work closely with you to create a gazebo that reflects your style and enhances the beauty of your outdoor space.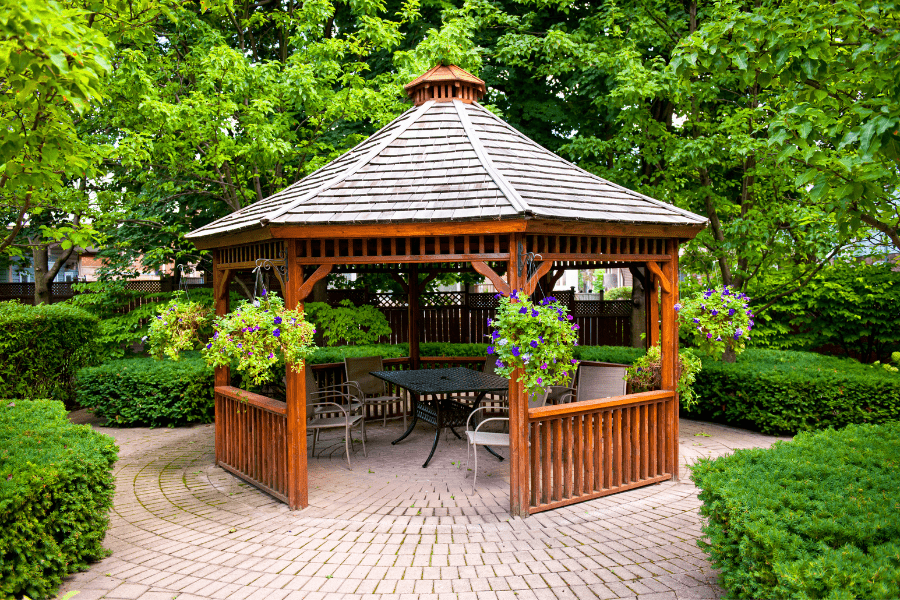 Arches are a charming and visually striking addition to any garden or outdoor space. They serve as beautiful focal points that frame pathways, entrances, or specific areas, adding a touch of elegance and enhancing the overall aesthetics of your landscape.
At Elite Carpenters, we specialize in constructing custom-built arches that showcase meticulous craftsmanship and attention to detail.
Our skilled carpenters work closely with you to create arches that reflect your style and complement your garden's existing elements. We offer a variety of arch styles, including classic arches, Gothic arches, and modern designs, ensuring that you find the perfect match for your desired aesthetic. Additionally, we can customize the size, shape, and materials used for the arch to suit your preferences.
Whether you desire a simple and understated arch or a more elaborate and intricate design, we have the expertise to bring your vision to life. Our team combines traditional woodworking techniques with modern tools and materials to create arches that are visually stunning but also durable and long-lasting.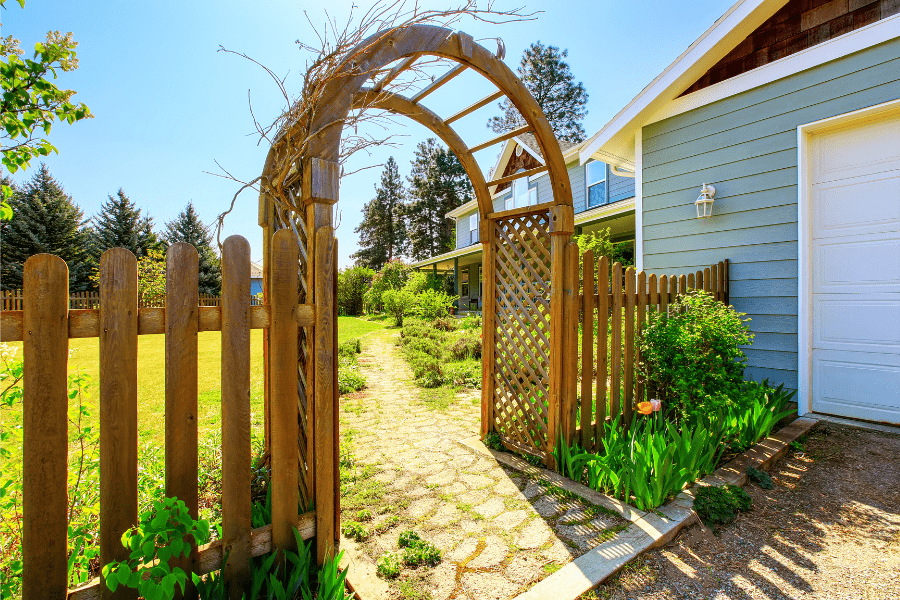 Erecting High Quality Garden Structures Across Swansea
Elite Carpenters are committed to delivering exceptional service and craftsmanship. With our firm commitment to customer satisfaction, we are the preferred choice for pergolas, gazebos, and arches in Swansea. Our team of highly trained and skilled carpenters has extensive experience in constructing a wide range of structures, and we take pride in exceeding our clients' expectations. From the initial design phase to the final installation, we work closely with you to ensure your vision comes to life.
Elevate your outdoor living experience with Elite Carpenters, the leading carpentry company in Swansea. Our expertise lies in the design and construction of captivating garden structures, including pergolas, gazebos, and arches. With our highly trained and experienced team of carpenters, we guarantee exceptional craftsmanship and attention to detail. Contact us today to embark on a journey of transforming your outdoor space into an oasis of beauty and serenity. Trust Elite Carpenters to bring your vision to life with precision and style.